Ugebladet Hjemmet gentager for tredje gang succesen med at kåre Danmarks fineste og sjoveste grydelapper.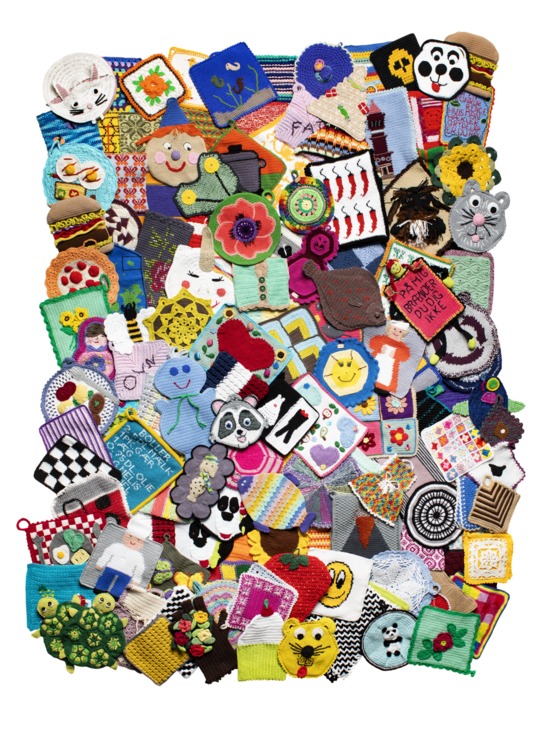 Stribet, prikket, blomstret – eller med et sjovt mønster eller motiv. Alle som kan strikke eller hækle er inviteret til at lave deres egen grydelap, præcis som de vil. Det skal være læserens egen idé, og den må ikke have været publiceret tidligere, men derudover er det kun fantasien og kreativiteten, som sætter grænsen.
– De sidste to år er vi blevet vildt overraskede og overvældede over den enorme kreativitet, som primært læserne af Hjemmet, men også andre strikeglade danskere har udvist. Det er bogstaveligt væltet ind med så mange fantastiske, fine og finurlige hæklede og strikkede grydelapper, at vi slet ikke var i tvivl om, at vi skulle gentage succesen. Det virker også som om, flere danskere i de seneste år er gået i gang med at strikke. Derfor kan vi kun håbe, at der også vil være flere, der kaster sig over at løse opgaven med at strikke eller hækle Danmarks fineste og sjoveste grydelap, siger Hjemmets chefredaktør Marianne Gram.
Deltagere i konkurrencen må sende max tre forskellige grydelapper ind. På hver grydelap skal fastgøres en seddel med navn, adresse og telefonnummer på den, som har lavet grydelappen. Endelig skal deltagere skrive et par linjer om hver grydelap, som de sender ind, hvor de bl.a. forklarer lidt om deres inspiration.
Bidrag skal sendes til:
Grydelap
Hjemmet
Egmont Publishing A/S
Strødamvej 46
2100 København Ø
Hjemmet skal have bidrag senest den 14. september 2020.
En jury fra Hjemmets redaktion vil efterfølgende vælge 10 vindergrydelapper, som vil blive præsenteret i Hjemmet. Alle indsendte grydelapper returneres. Hjemmet har ret til at publicere vinderbidragene i blade, på nettet og via Egmont Publishings øvrige medieplatforme.