Den danske musiker Natasja Lee Dickinson, som i august modtog en pris i Texas for "Outstanding acoustic artist of the year", optræder den 11. november 2015 kl. 19.00 på Slagelse Bibliotek.
Det gør hun i forbindelse med sit indsamlings- og oplysningsprojekt: Giv avissælgerne et måltid mad.
Det er AOF der står bag arrangementet, og koncertforedraget er beskrevet på følgende måde:
Har du nogensinde mødt en sælger af den danske hjemløseavis Hus forbi og tænkt: "Er han en rigtig sælger eller er det svindel?"
Flere og flere er i tvivl og stopper alene af denne grund med at købe avisen og det kan mærkes af sælgeren på gaden.
Hvem er sælgerne? Hvad er deres historie? Hvad støtter jeg egentligt når jeg køber avisen?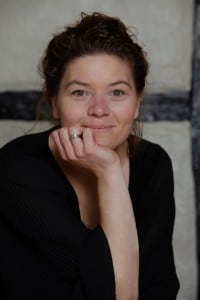 Få svar når danske Natasja Lee Dickinson, musiker, socialpædagog og foredragsholder byder indenfor til et smukt, tænksomt og reflekterende koncertforedrag. På scenen har hun besøg af en vaskeægte Hus forbi-sælger, der fortæller sin egen historie. Der synges sange og skabes plads til dialog publikum og scenen imellem.
Koncertforedraget er en del af det store indsamlingsprojekt: Giv Avissælgerne Et Måltid Mad. Ved køb af en billet går en del af indtægten direkte til projektet der skal skabe bedre sundhed på gaden. Du er altså med til at støtte et godt formål.
Som en del af projekt "Giv avissælgerne et måltid mad" udgav Natasja i december 2014 sangen "Living on the street". En sang som er kommet vidt omkring i verden. Blandt andet blev "Living on the street" kåret til månedens sang på en skotsk radio i april 2015. Ligeledes vandt sangen titlen "best song folk/singer-songwriter" genren på et musikagentur i Los Angeles.
Det skal også nævnes at overskuddet fra "Living on the street" som blandt andet kan findes på iTunes går til projektet.
Der er derfor lagt op en til en spændende aften, hvor der både leveres god sange, men også fortællinger fra gaden.
Læs meget mere om Projekt – Giv avissælgerne et måltid på følgende link:
Billetter kan købes igennem AOF på følgende link:
http://aftenskole.aof.dk/kurser/Foredrag+og+debat/musik/4009077/
Tid og sted
11. november 2015 kl. 19.00
Slagelse Bibliotek
Stenstuegade 3
4200 Slagelse