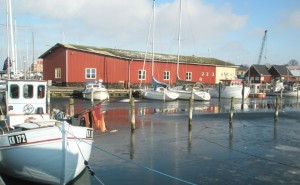 Skælskør Boligselskab, SBS, har arrangeret et brag af en fest for alle, der måtte være interesseret i Skælskør og omegn. Det Røde Pakhus ligger hus til, når havnen kommer til at syde af bobler og livsglæde, og der bydes op til dans med utraditionelle afrikanske trommerytmer.
Herudover vil der være mulighed for spisning for kun 100 kr. – og som arrangørerne selv skriver, så bliver det mad af høj karat, så her er absolut noget at se frem til.
Derudover vil der være drikkelse til lave priser – og skulle man have lyst til at komme, men ikke have lyst til at spise med, så er det også muligt til den nette sum af 50 kr.
Det er lørdag d. 8. august, at Skælskør lyser op for en aften med god stemning og dans.